United States Vets Inc. recently interviewed Lawrence Peter, Veterans Admission representative from Spring Arbor University. Mr. Peter shares the veteran admission experience and many of the insights to encourage the collegiate-bound veteran.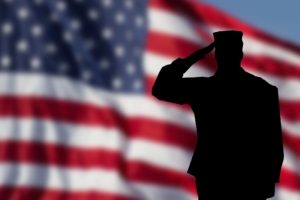 Rank and time served in the military – How does that play a role in career choice and development?
Many of us learn specific skills in the service, whether as a welder or a pilot. Often these skills translate directly to employment in the civilian world. On the other hand, a number of young men and women join the service simply to gain some maturity and life experiences—not to overlook serving our great country, to support and defend the Constitution—which helps inform their life decisions that follow. In my own case, after the Navy, I learned the entire world was not haze gray, but Technicolor. I was able to use skill sets refined during my Navy service to inform a variety of adventures afterward.
The trick is to find your passion, what you care deeply about, what interests you immensely, and then pursue that 'thing' with vigor. Life is great. Get out there and enjoy it. [Read more…]

We would like to thank everyone who turned out for the job fair on March 26th at the OhioMeansJobs office. There were over 25 businesses who are currently hiring in attendance as well as various resource group in attendance who met veterans and presented them with hiring options and opportunities. A special thank you to Tom Naylor from the Zepf Center for making this great event happen!
Please take the time to support these organizations: [Read more…]