United States Vets Inc. recently interviewed Lawrence Peter, Veterans Admission representative from Spring Arbor University. Mr. Peter shares the veteran admission experience and many of the insights to encourage the collegiate-bound veteran.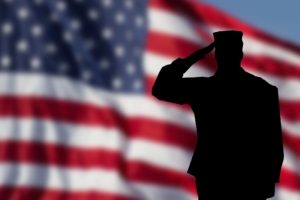 Rank and time served in the military – How does that play a role in career choice and development?
Many of us learn specific skills in the service, whether as a welder or a pilot. Often these skills translate directly to employment in the civilian world. On the other hand, a number of young men and women join the service simply to gain some maturity and life experiences—not to overlook serving our great country, to support and defend the Constitution—which helps inform their life decisions that follow. In my own case, after the Navy, I learned the entire world was not haze gray, but Technicolor. I was able to use skill sets refined during my Navy service to inform a variety of adventures afterward.
The trick is to find your passion, what you care deeply about, what interests you immensely, and then pursue that 'thing' with vigor. Life is great. Get out there and enjoy it.
How does the process work when they come to your office? Do they need an appointment?   
As the Veteran's advocate with Spring Arbor University, I am here to assist the veteran through the entire process, from application to graduation. No question is too small nor too large. If I do not know the answer (and being newly assigned, I am still learning myself), I will get that answer. While the door is always open—no appointment necessary—calling ahead is recommended to ensure I am actually in the office when the veteran-student plans to visit.
What's the career outlook like for veterans?  What should they be focusing on?
The career outlook for veterans is GREAT.  Employers always are seeking reliable, mature, drug-free and criminality-free employees who can be counted upon to do the right thing, and to exercise a degree of initiative. Today's veterans bring all of that and much, much more.  With an economy definitely on the upswing, and unemployment at 21st century lows, the demand for employees is better than in a long, long time. Capable employees, and those showing a strong desire toward educational improvement, are at a premium.
Contrast these two responses to an interviewer's question
"What have you done since taking off the uniform?"
Response A:  "Not much, I have been looking at the job ads wondering what I will do with my life."
Or
Response B:  "Since I left the service, I have decided to pursue a B.A./M.A. in 'XYZ' in order to better prepare myself to serve in an appropriate capacity, with all of the current tools that this education will bring."
If I were the recruiter, it would be an easy choice for me to want to hire the individual giving Response B.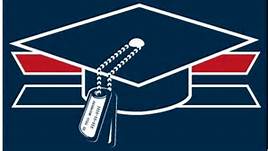 At Spring Arbor, many veterans have embraced the Organization Management or Nursing programs. The Master of Business (several tracks) and Master of Counseling or Nursing are also popular programs. This trend points toward veterans educationally positioning themselves to make contributions to America's commercial and services economy.
What are some of the commonly asked questions and issues you hear when interviewing a veteran?
Veterans are typically high-energy individuals, focused on moving ahead with their life.  Contrasted with a 'more typical 20-ish college student', many veterans are employed full-time, have a family, or are involved in other pursuits which demand a great deal of their time and talent. The veteran will ask, "This is great (going to college) but can I afford it, both in terms of time, and in expense?"
Although every individual has a unique story, what I tell the veteran is that Spring Arbor has developed programs and content delivery approaches which permit veteran-students to attend class one night a week, or even weekly-paced, but on their own schedule. Bottom line, we—the Veteran and SAU team—can get it done! The 9/11 GI Bill provides an incredible benefit to those eligible veterans, one that the veteran should not let go to waste. If not you, then who? I not now, then when?  If not here at SAU, then where?
What is the most common hurdle the veteran faces? What is the most frustrating?
Veterans are familiar with the "Risk vs Reward" formula, many have experienced it up close and personal while in uniform. Out of uniform, there are some veterans who wonder if they are good enough, if they are capable of 'going back to school.'  They don't want to "risk it."
They should know that they are needed and wanted, that the doors will open to those who knock, and that they are not alone. Every single one of us who have served appreciate the challenge of transition from the service life to the civilian life. We understand what it means to come back home with a lot of sand in your boots.  Universities like Spring Arbor have developed offices and hired personnel to help the veteran with that transition. Be not afraid, let's get it done.
What is the best thing a veteran can do for him or herself when contemplating a career after the military?
Just as the active duty military had prepared the veteran for the multitude of potential challenges and circumstances to be faced while in uniform, the best thing to prepare the veteran for a post-military career is training. This training can come in a variety of flavors and formats—the veteran should welcome the challenge. Just as the culture varies greatly between and among the services, so too does the culture vary between the services and the civilian world. The military branch the veteran had entered trained that veteran to its culture; now the veteran should train him/herself to the civilian culture.  With that training, that education, that degree, the veteran will be better prepared to conquer the challenges life brings. Embrace that challenge, prepare today for tomorrow.
Spring Arbor University is a community of learners distinguished by our lifelong involvement in the study and application of the liberal arts, total commitment to Jesus Christ as the perspective for learning, and critical participation in the contemporary world.
Call with your questions. Come visit. Stay for a degree.
Lawrence Peter
Veteran's Admission Representative
lawrence.peter@arbor.edu
O: 517.783.1290 x4011 | C: 757.343.0900 | F: 517.750.2705
113 W. Michigan Avenue, Suite 201
Jackson, MI 49201