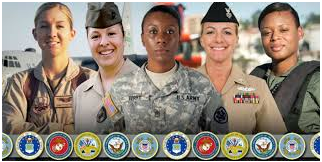 Many women veterans have said that they are not recognized as veterans because they don't "look" like veterans. But they deal with many of the same issues – employment, PTSD, education, housing and support. As the veteran population continues to grow it is also diversifying. However, some find themselves in a culture that was originally designed for men.
Who are these women, the women veterans? They are role models and moms. They wear helmets in battle and watch their own kids battle it out on soccer fields. They are soldiers and sisters, and their drive is as strong as the tanks they handled. They have nursed wounds. They bring life in the world as well as protect it. They wear the fatigues and suit-up for the demanding challenges of re-entry into the civilian community. From moms to majors, sisters to sergeants, women to warriors, they define a category of women we proudly call "veterans".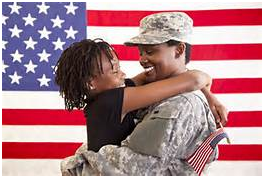 The Veteran Administration has determined there are at least two million women vets. That accounts for 16% of the community. The heroes fighting at this very moment will, under God's good grace, return home. With more women being deployed, more women will return to us and "the face" (and gender and age) of the veteran changes..
What is the representation of this group? It is a challenge to find one group exclusively that represents women veterans in Toledo, or in the region. Besides the Women Veterans Advisory Committee (Ohio Department of Veterans Services in Columbus – www.ohiovet.gov), I unearthed three Ohio women veteran organizations in Cincinnati, Medina County and Northeast Ohio via this group. This advisory committee is made up of 13 women vets and represents all branches and eras. Their mission is "to locate, educate, and advocate for all women veterans who have served in the United States military".
Let's look at the representation of women in regards to the military over the generations. This is interesting.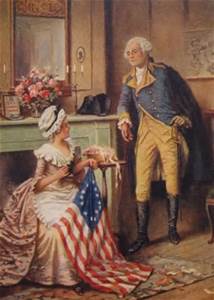 Betsy Ross
As the designer of the American flag, she triumphed through adversity. Disowned by her religion, thrice married, twice widowed, gave birth to seven children, and ran a business and attended church with George Washington. Our There are stories hidden in every stitch of the flag's stars and stripes.
Rosie the Riveter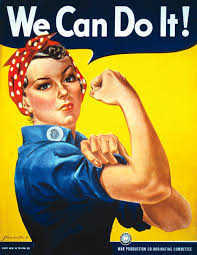 She is a proud representation of American women who worked in factories and shipyards during WWII, not shying away from producing ammunition and war supplies. These women took the lead on the home front, filling the shoes of men who were fighting abroad. The strong and unrelenting spirit of women was born in this no-nonsense image.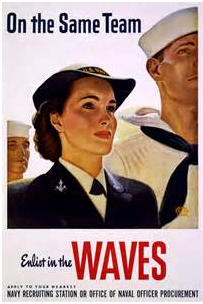 WWII and Beyond
Women did not shy away from service in 1941. Over 300,000 women proudly served. Their own branches of services included the Women's Army Corps (WAC), the Women Airforce Service Pilots (WASP), the Women Accepted for Volunteer Military Services (WAVES); and those who served in the Marines and branches of the Coast Guard were SPARS.
Women did not participate in battle conflict. The only women who came close to dangerous territory were those in the Navy or Army medical corps. Korea and Vietnam posed their own unique challenges as women had to deal with an environment that was unfamiliar to many of those in the service.
Today's representation of women in the military has progressed beyond the relic representations. A tougher and definitely more realistic representation is preferred.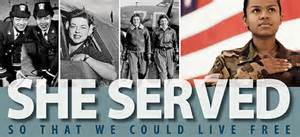 So today's woman vet looks different. Rarely can you identify her. Minus the VFW cap or American flag proudly flying off a Blazer, this is a veteran who not only defended a country, she now defends the home of her children and battles career challenges. Their risks are similar to their male counterparts. For instance, according to the National Center on Family Homelessness seven percent of our nation's homeless veteran community is comprised of women? PTSD also affects women vets, but differently from men.
It is our mission and vision as advocates for all veterans, men and women alike, to keep our networking and referrals accurate and refreshed. We want to continue developing new networks of organizations and resources and find the best way to access them.
Our organization encourages all vets to identify themselves with pride and empower themselves to be heard and respected for their defense of our country.
Still want to know more about women vets? Be sure to join us for The Women Veterans Initiative on Saturday, February 20th, 10- noon at the Toledo Lucas County Main Library, 325 Michigan Street, in the McMaster Room.