It can be challenging to accurately and confidently portray your military experience when composing a resume or a cover letter. Civilian hiring managers, although many are experienced dealing with veterans, will have their first exposure to you via the language you use in your submission materials. These documents must be as professional and important as your military service and skills.
Spend time with other veterans or colleagues who are employed in the same occupation you are considering. They can be a cornucopia of information. Take advantage of search filters when investigating skill requirements.They can help you can target specific civilian occupations to match your military skills. It's a great way to investigate other possibilities at a company you are pursuing.
Well, that sounds fine and dandy, but sometimes just getting started can make you feel like a deer in headlights. These tips will help you start a draft of ideas.
Your military assignments – Get them written down in reverse chronological order. There are lots of downloadable worksheets but sometimes writing it down by hand can help jog memories and important details to include on your applications.
The importance of a well-developed and edited and proofread material should never be underestimated. Hiring managers and departments will take notice to poorly written submissions…and not in a pleasant way. Always, always proofread. Set your ego aside and have another set of eyes read your material. If you do not appear professional, do not expect to be taken seriously in any industry.
Buzzwords – Choose your words carefully; veterans are proud but they are also humble and that sends a strong signal of character to the recipient.
Don't embellish. Managers can see right through it, even if you are a veteran. Honesty is the best policy and the most respected.
But how do you find the best words to use without sounding like you've been caught up in the Roget Thesaurus vortex? Try these wordsmithing gems.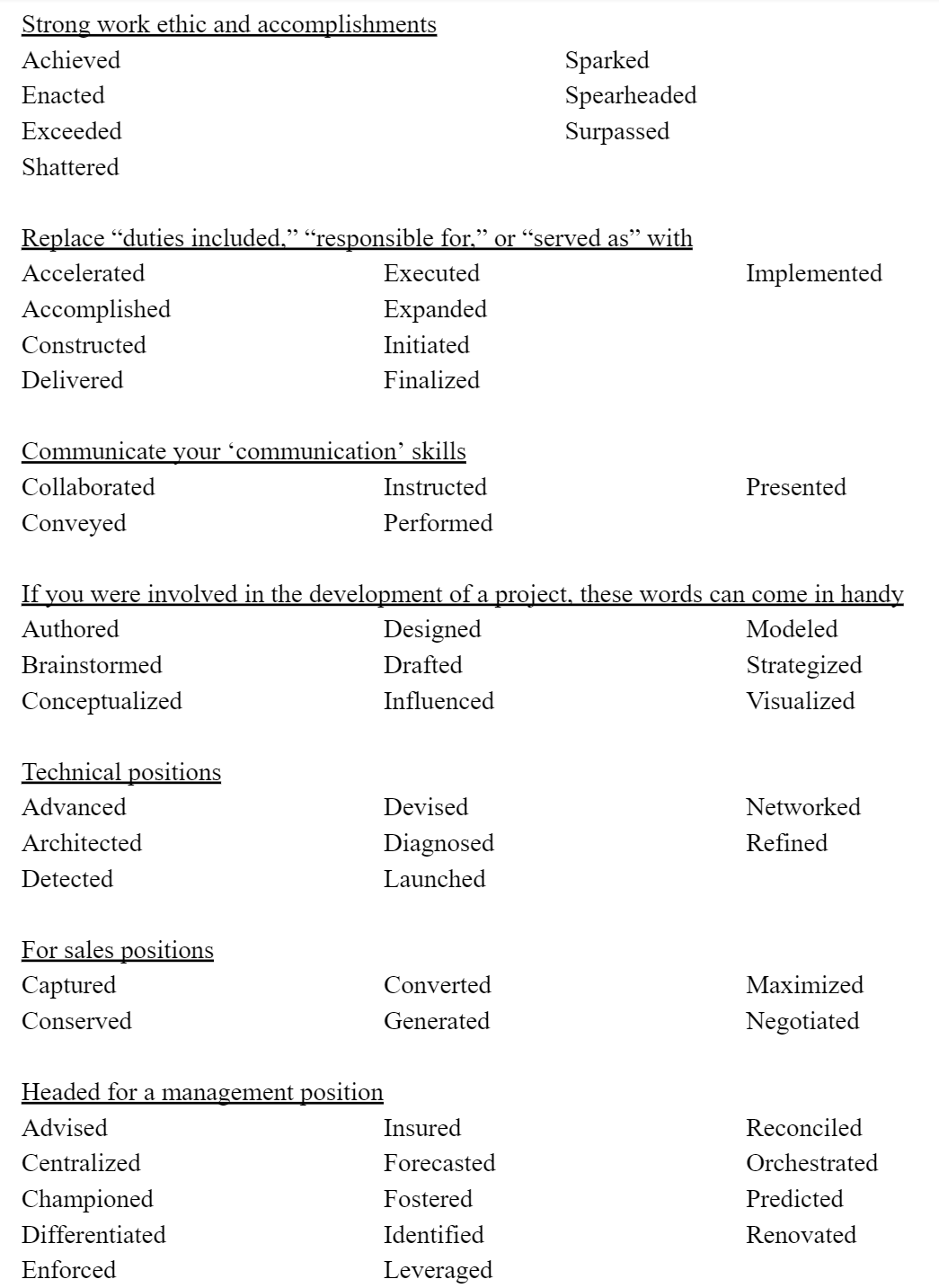 Keep a positive tone and manner. Consider these hints as well when writing any of your veteran-related material.
Keep your sentences short and precise. Long sentences puzzle the reader. If you are throwing too much information at them, they'll get lost and lose interest.
Avoid writing in the passive voice. It sends a signal of insecurity. A veteran insecure? Never!
Military jargon sounds sophisticated but it runs the possibility of making the reader feel stupid.
You can cite examples without being boring. It may have been an everyday thing to you when you were serving, but to a civilian audience, it's intriguing.