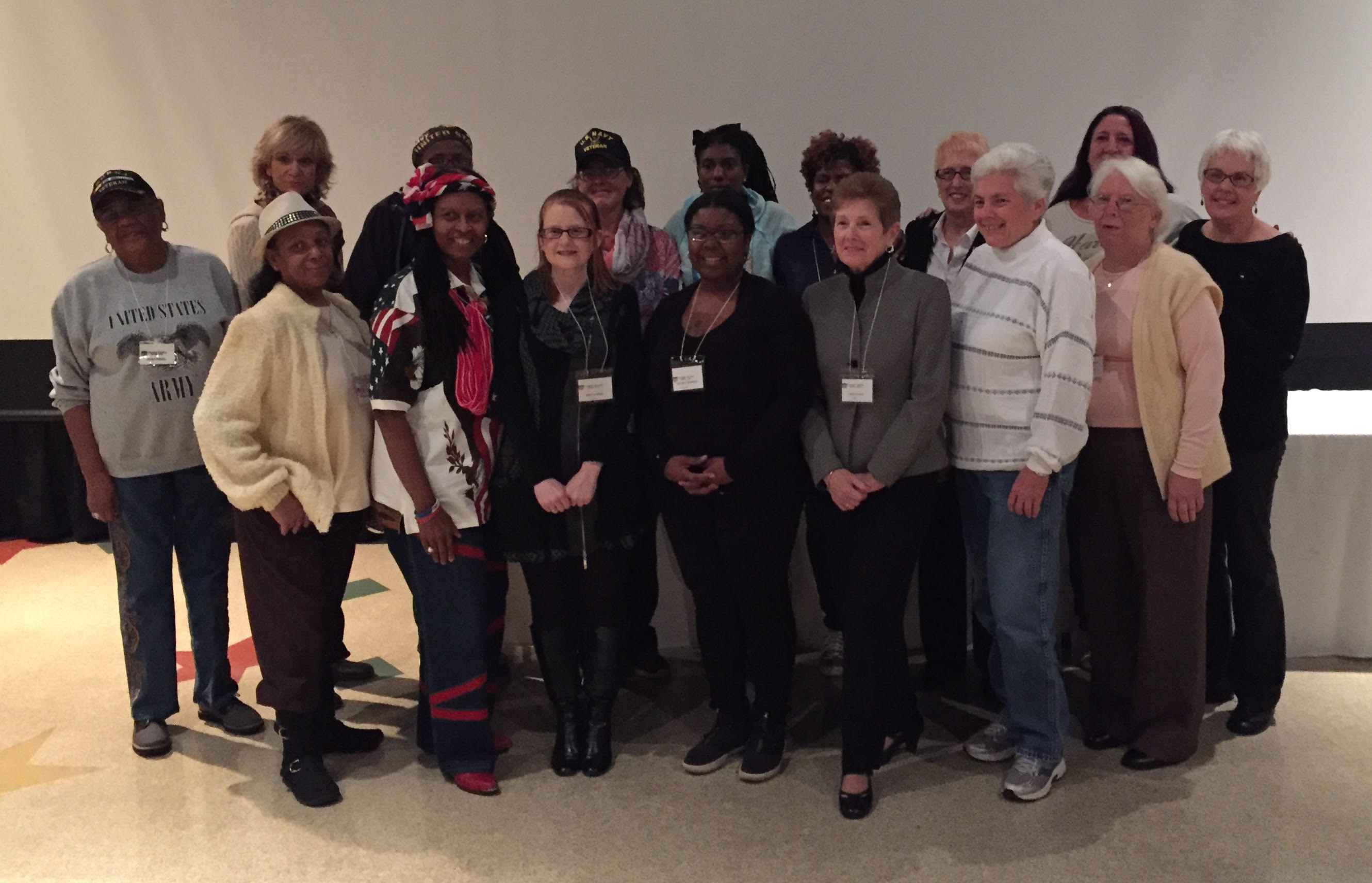 The "Kroger Salutes Women Vets" and the Women Veterans Initiative honored Toledo's women veterans on Saturday at the Maumee Indoor Theater. Gift baskets were presented to the women vets, and they had the opportunity to share their stories and fellowship among others. Theresa Hunter, representative for Krogers EDGE program, recognized the strength of the women veteran community and showed appreciation with gift baskets as a simple gesture of "thank you" for keeping our country safe, and for what they contribute to the Toledo community at large.
Many thanks to Kroger and much gratitude to women veterans, Carolyn Nagy and Carol Drake for their marvelous assistance for this event. Thanks is also extended to Marva Mason for the great informational material, and NBC24 morning anchor, Kayla Stryer, for MC-ing the event.
A grand time was had by all!
For more information about the Women Veterans Initiative, contact Leslie at Lclouden7@gmail.com