United States Vets Inc. is proud to announce the winner of the 2017 George E. Prokos Veteran Education Fund which was awarded at the organization's annual Christmas party held on December 13th. This year's recipient is Army veteran, Ridha Bensalem of Toledo. The veteran and collegiate was awarded $5,000 for his outstanding service and superior essay. The award is offered every year by the organization to a college-enrolled veteran who has met the qualifications and guidelines.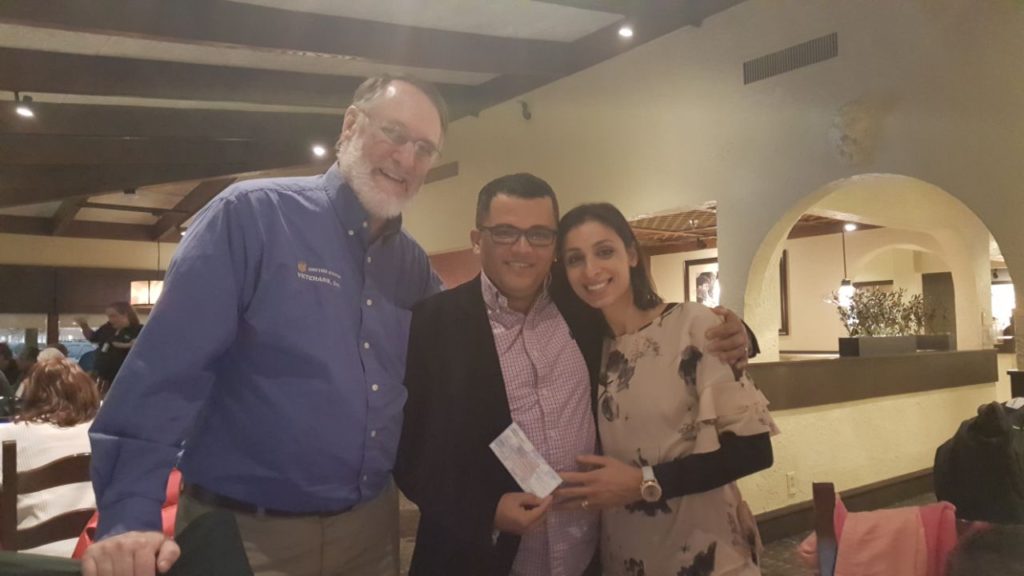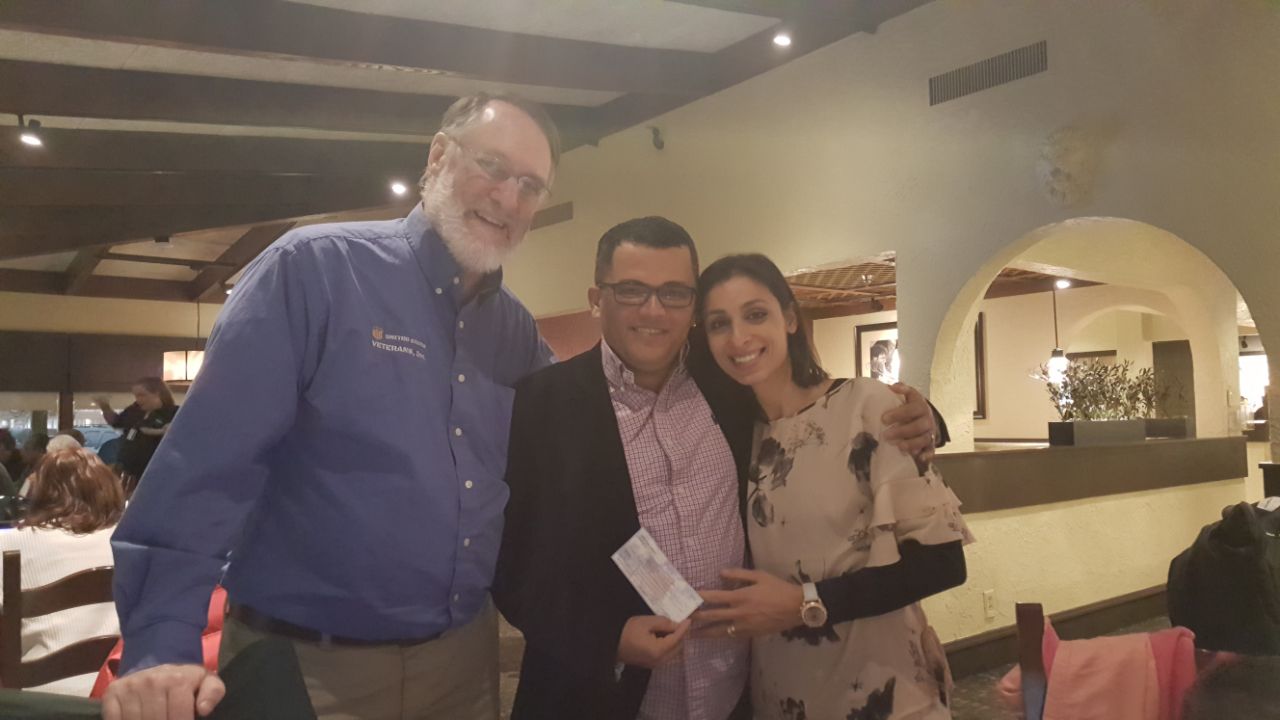 Ridha served in the US Army until honorably discharged in 2012. The multi-dynamic positions he held encouraged him to follow his educational goals that led him to associate degrees in human resources and accounting. His goals are simple and yet inspiring…to provide for his family.
He seeks to share and contribute his skills and expertise with his peers. His interpersonal skills include years of experience in cultural advising and translation, and was stationed at Fort Polk, Louisiana and Fort Irwin, California. During his time of service, he was awarded the Army Commendation Medal, the Global War on Terrorism Service Medal, the Army Achievement Medal, as well as a meritorious unit commendation and Superior Unit Award among many others.
Ridha and his wife balance life with five children. During the Christmas dinner, he shared his experiences in the military and his important use of bilingual skills. He was highly recommended by his college, Davis College, who stated he was a reliable and dedicated student with an ability to balance home life, school life and work life.
In his winning essay he stated, "A college education gives you a start to do what you want to achieve in life. I would like stability for my family, to pursue new connections, and add to my professional skills. All these components will be contributing factors to my success in life and career." He believes education is a key driver for building better career paths while providing stability in his life for his family.
The organization initiated this fund to assist military veterans pursuing higher education. The goal is to raise $5,000 each year to grant to a veteran towards their educational pursuits.