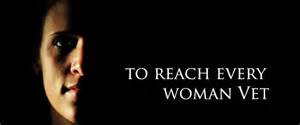 The Women Veteran Initiative had its first official seminar on August 6th at the 180th Fighter Wing in Swanton. The topic of PTSD and sexual assault was addressed by Linda Vanderpol of Caring Counts – Family Therapy Services and Marielana Thompson of the Northwest Ohio YWCA HOPE Center Rape Crisis Services.
Their fine contributions of awareness, new techniques of stress management and dealing with assault and shared insight to those in search of the right remedies in dealing with PTSD was found valuable by the audience. The Women Veterans Initiative sincerely thanks the women for their time and support. We would also like to thank SMSgt. Elizabeth Hollicker and the 180th for their hospitality and support of our women vets.
Please be sure to check our Resources page for new updates of services for veterans.
The WVI is gaining interest in the area. Plans are in development for future seminars and meetings to reach out to a special sisterhood. This meeting is the first of many to help address the concerns of the women veteran community. We sincerely hope you will share your thoughts on the matter by contacting Leslie at Lclouden7@gmail.com.